Status: 04.10.2015 2:08 PM | Archives
by Regen Stunkel
Ruth Groen regularly comes to Ahlam's memorial to commemorate her father.
American forces liberated the Hanover-Ahalim concentration camp 70 years ago. There, 750 prisoners died of starvation and epidemics or were murdered and tortured to death by the National Socialists. Shortly before liberation on April 10, 1945, the SS forced most of the prisoners to go on a death march to the Bergen-Belsen concentration camp. Today, a monument in dreams commemorates the atrocities committed by the National Socialists. Jewish Ruth Groen visits her regularly – and remembers her family's history.
At the memorial she was close to her father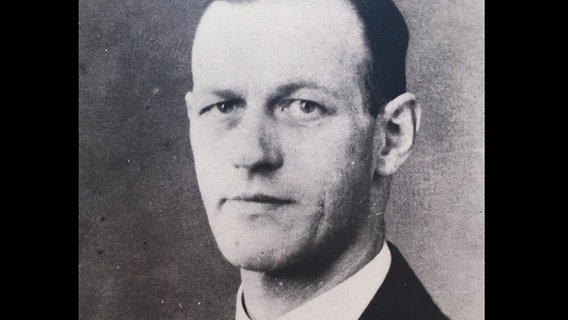 Eric Kleiberg was imprisoned in the Gestapo prison in dreams in 1944 because he picked up grains falling from the ground.
A large black and white photo of Ruth Groen's father hangs at the entrance to the memorial. Eric Kleberg, as he is called, wears a plush suit, his hair neatly combed back, and his eyes look cute and adorable. Ruth Grown last saw her father here when he was a little girl. The thought of it still hurts her to this day. "When I come here, greet him as if he were there." Hi Dad, nice to remember him here. "It's painful every time, but it's also a great joy. To me, it's a miracle that this memorial has been erected here," she says.
Grain capture
Ruth Grown was ten years old when she had to move into the so-called Jewish Home in dreams with her father and mother. The National Socialists misused the former horticultural school as a collection point for the deportations. There was also a Gestapo prison on the site, where Ruth Groen's father was imprisoned in November 1944. Reason: petty. In the field, when threshing in the fall, the grain falls. "My father and another Jewish man shoveled these pills and flicked them through a rabbit sieve. He was betrayed. Then Hare Samuel and my father were arrested by the Gestapo," says Ruth Gron.



Farewell letters from Ruth Grone's father hang in a dream monument. I hid them in the laundry.
Farewell messages in the laundry
Ruth Grown was only allowed to visit her father twice in the Gestapo prison in dreams. He was very hungry. In his underwear he hid farewell letters he had secretly written to his wife and daughter. He was very worried about his family. "He wrote that I should take care of my mother, that I should always be good and good, and obey her. He did not know if he would survive, if we would survive the war. I could have ended up in the camp, "says the daughter.



Ruth Groen spent twelve years at Goodenhaus in Hanover-Ahalim. She watched her father through the concentration camp bars.
At some point the father is gone
Ruth Grown can remember the exact moment she saw her father for the last time. At that time, when she was a little girl, she walked every day through the Gestapo prison in dreams and tried to find him behind bars. "I always saw him at the window. He was already waiting. Until one day I didn't see him at the window but another. He put on his coat and hat. It was a sign for me that he had left the building. He moved away and we children waved. At that moment I didn't realize That it was the last moment. In fact, we waved 'Goodbye.' In hindsight, in memory, there is of course, this image keeps reappearing."



Ruth Grown symbolically celebrated starting school with her parents and grandparents. As a Jew, she was not allowed to go to school.
Liberation Day father dies
Ruth Grown's father was deported from Ahlam to the Noingham concentration camp. Eventually he was sent to the Sandbostel camp near Bremervörde. There he died of typhus on April 10, 1945. It is the day of the liberation of the Ahlam concentration camp. "We experienced liberation in the bunker. The wonderful thing is that the Nazis are no longer there. Some ask: 'Did you celebrate?'" "I always answered: No, we didn't celebrate. We were hoping to see our loved ones again."